The basic unit of painting
The basic element of painting - brush stroke - is my own mystification about what the element of a painting really is. I try to move borders of what is, or what isn't art or painting. It's only viewers choice if it makes him angry or if he/she supports it. Here I represent the basic unit of a painting and all the possibilities it can be applied on. Either it's a picture with a story or without. Painting St. Francis cast out evil is an example of how this basic element – stroke -can be used in a picture space.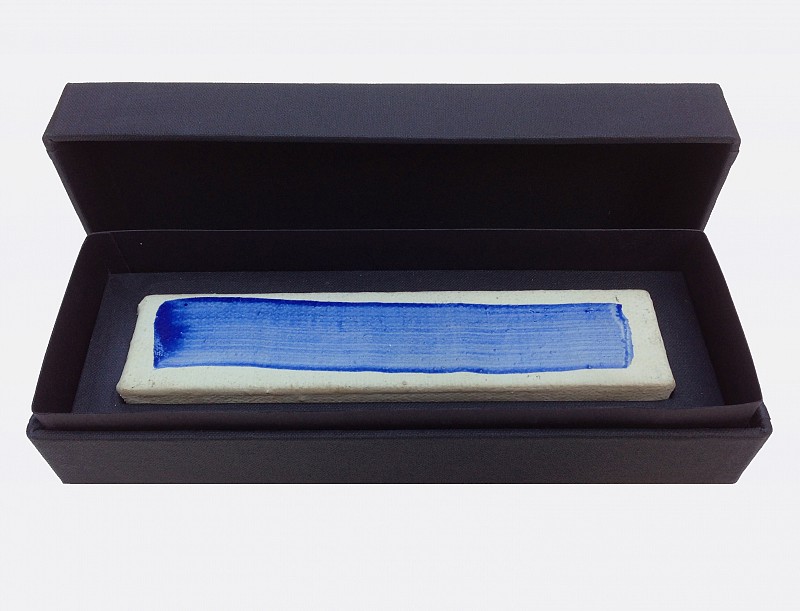 the basic unit of painting
2013, brush stroke - oil on canvas, 15 x 3 x 1 cm
Archieved in black box in size 5 x 5 x 20 cm.