This site-specific installation contains paintings produced by Patrik Krissak, using glass bottles as brushes for the oil paint. Krissak turns the glass bottles upside down and makes colored strokes on the canvas.

This is parallel to how DNA works – if one knows the code, then one can know how an organism will look or behave. There were three parts in the installation in which a kind of DNA code was represented.

The first image in the entrance represented a character from the alphabet. The second part represented the colors of DNA, with lighting directed towards seven installed paintings. Lastly, the third connected was an exhibition of plants set in the windowsill facing the street of the gallery. These elements represent a closed circle.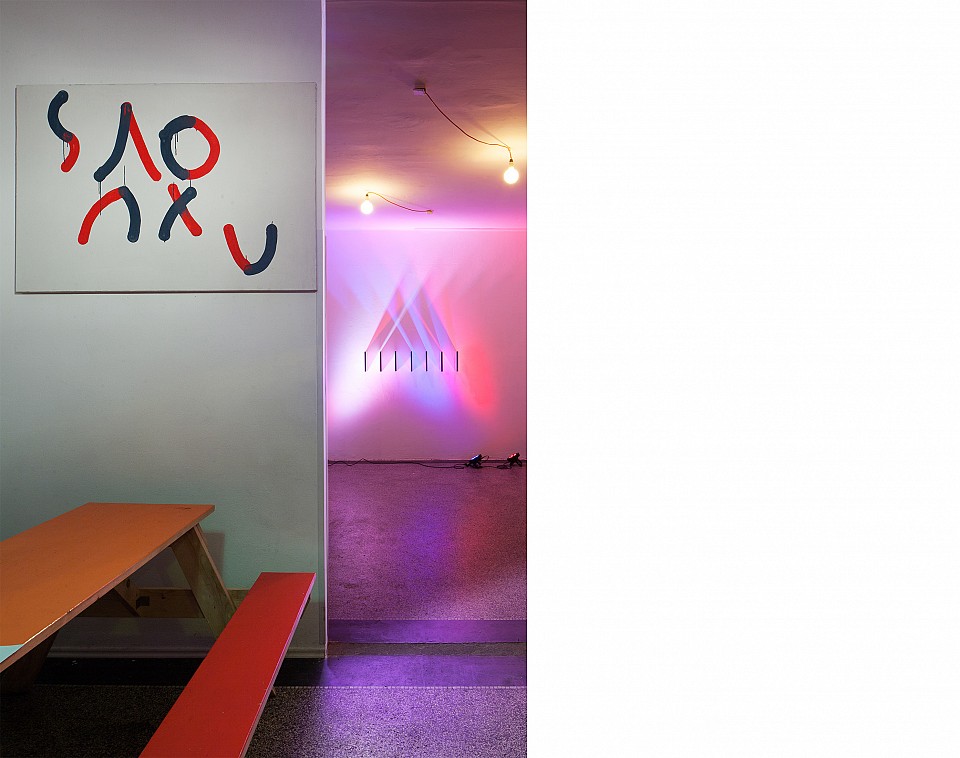 the view of exposition
2016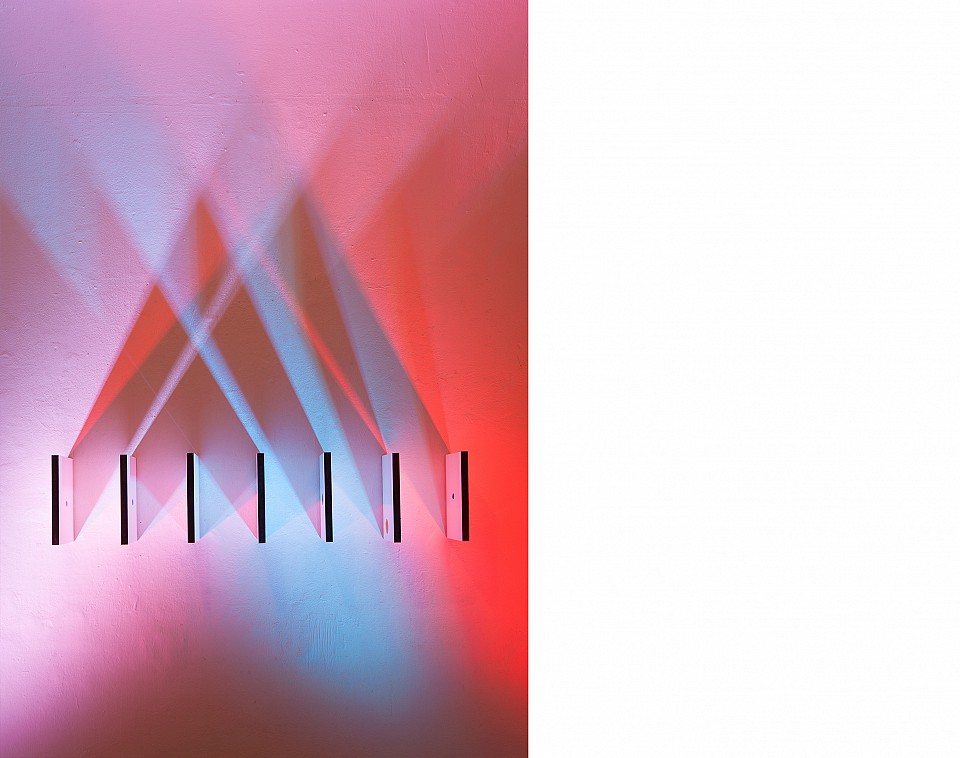 the view of exposition
2016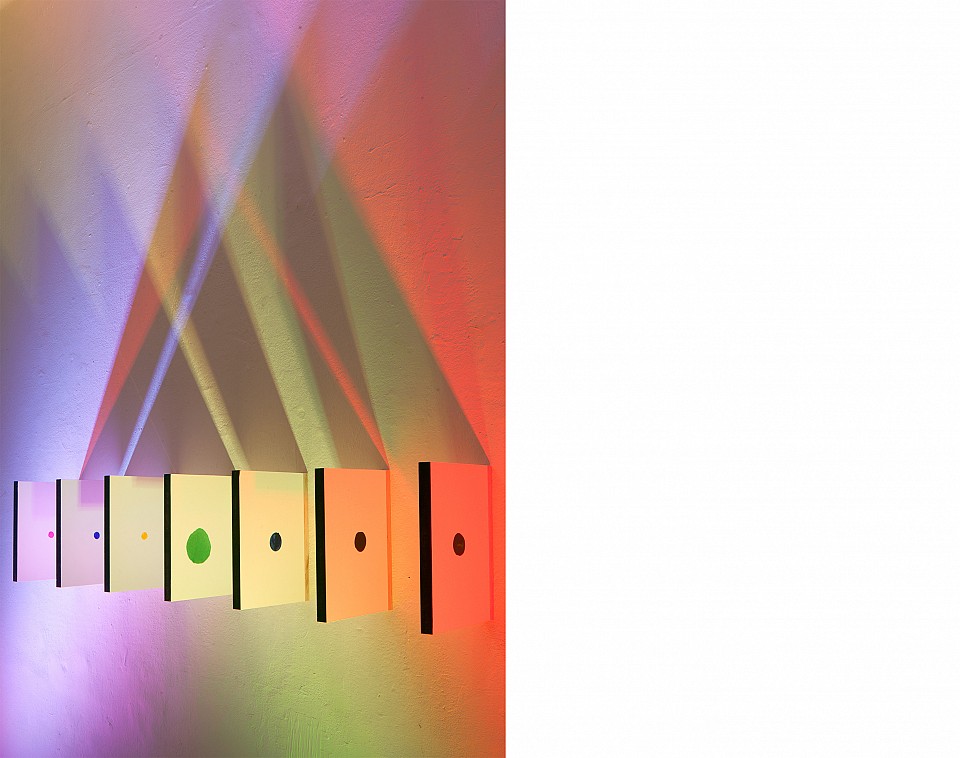 the view of exposition
2016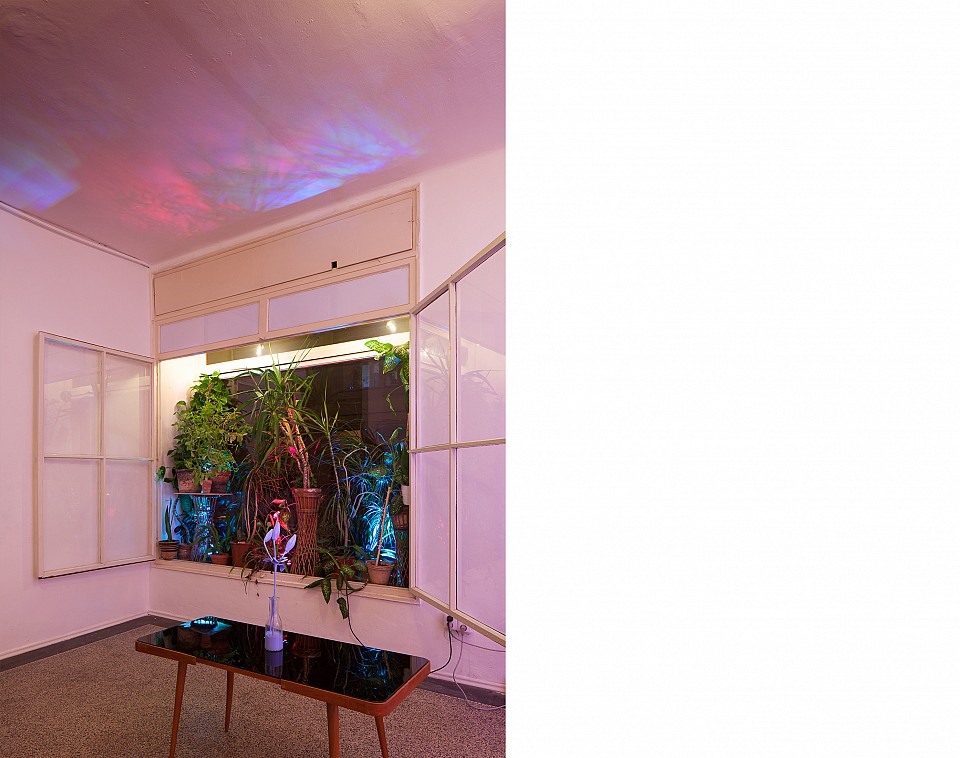 the view of exposition
2016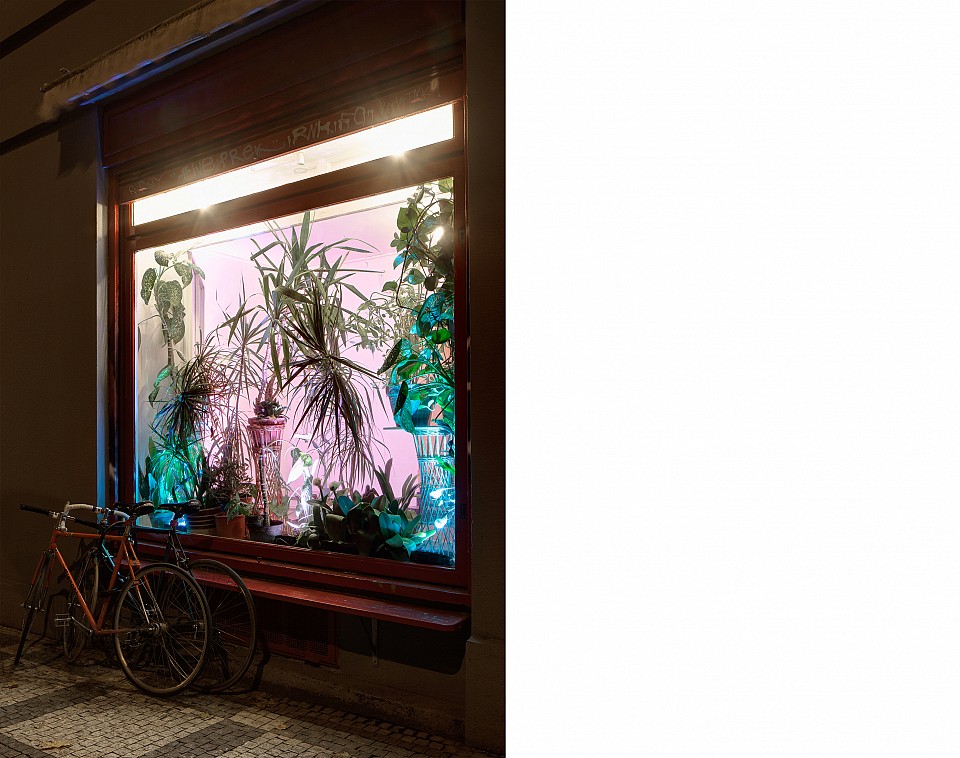 the view of exposition
2016